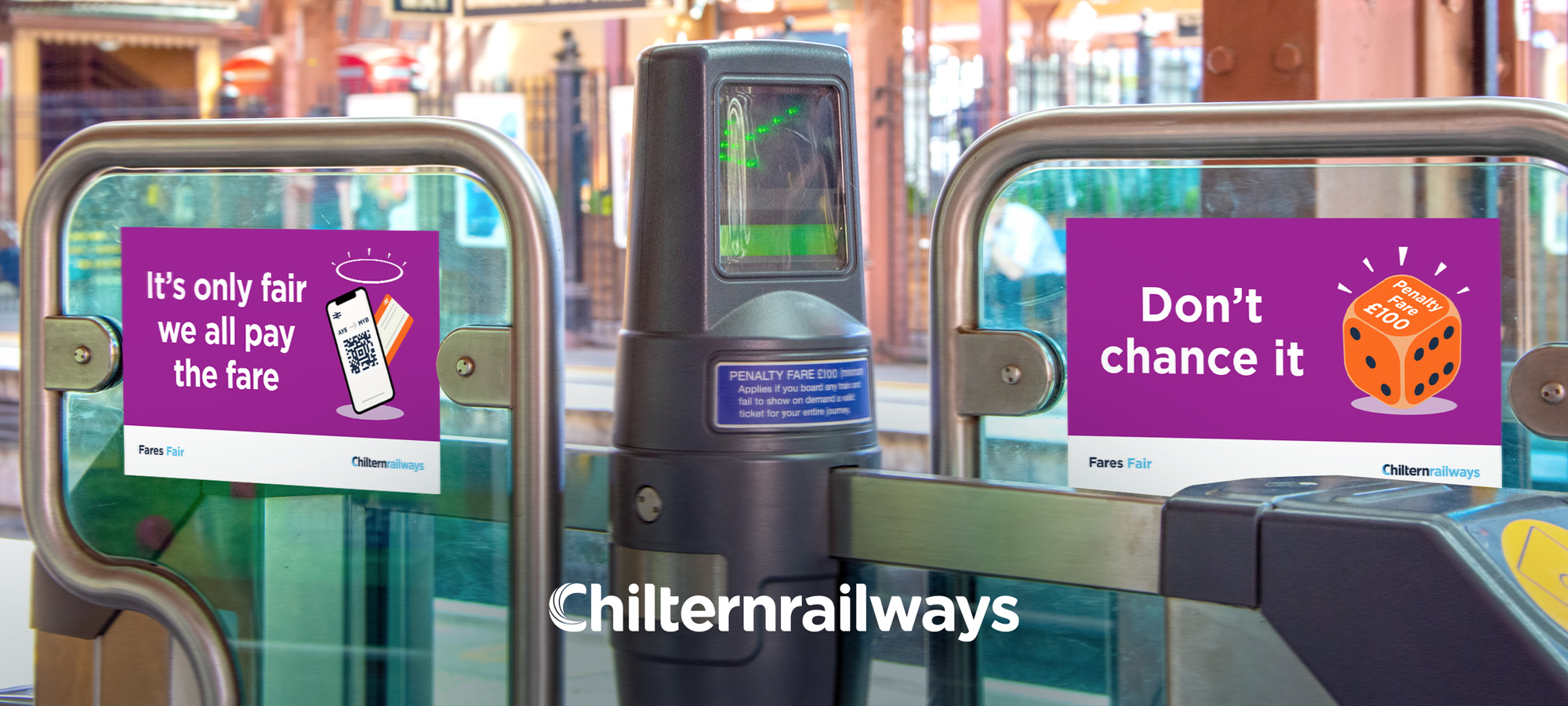 Think  Create  Do
Fare evasion costs train operators, rail passengers and taxpayers who ultimately subsidise the journeys of those who deliberately travel by train without paying the correct fare. The Rail Delivery Group (RDG) estimates that in a normal year around £240 million is lost through fare evasion on Great Britain's railways. – Source GOV.UK
To combat this issue we developed the 'Fares Fair' initiative for Chiltern Railways on social media, on platform and in train. The creative approach was to develop a 'softer' toned message for social channels and around ticket offices encouraging customers to buy before they board, and a 'harder' more punitive tone on platform and train where offenders are physically travelling without a ticket.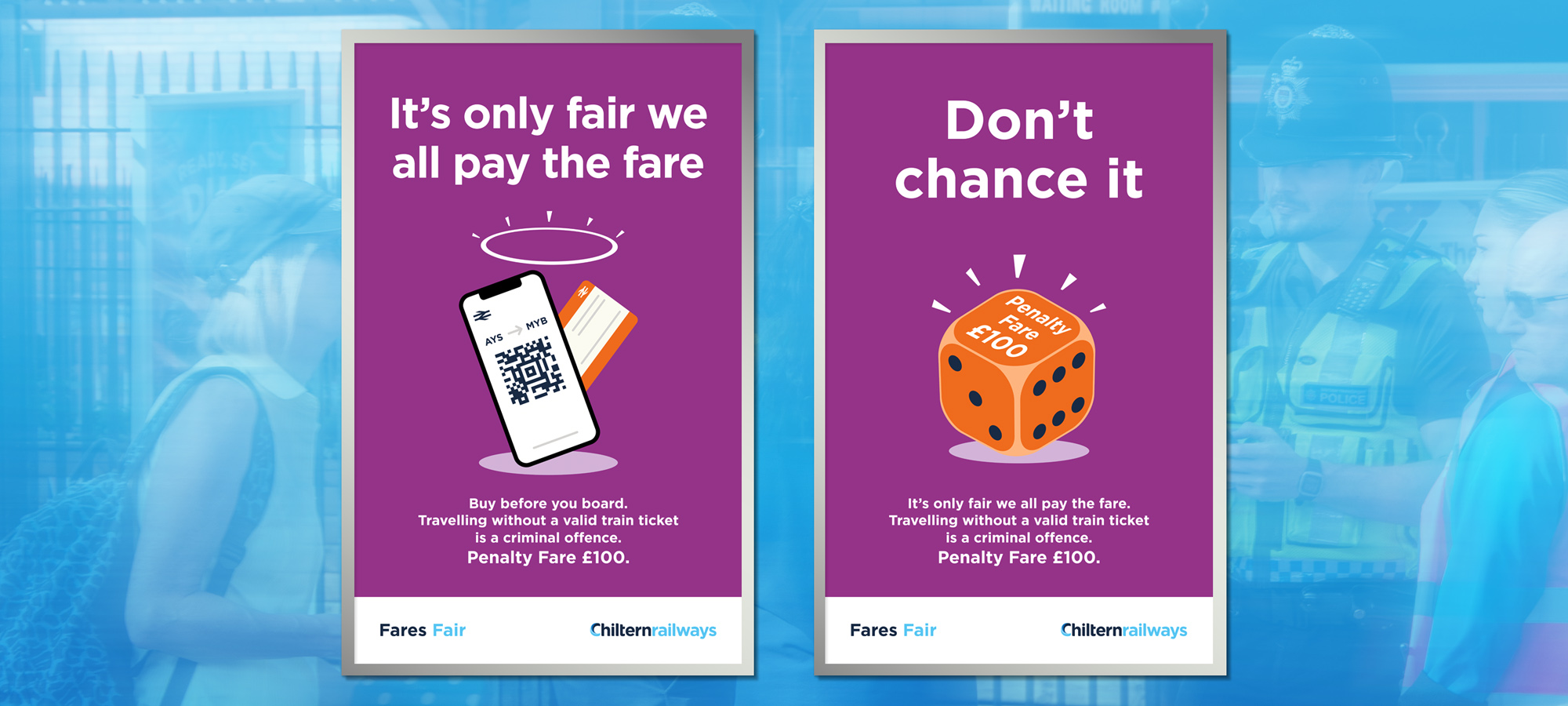 Think  Create Do
Simple, striking illustrative creative combined with the right tone in the right place make sure rail passengers and Revenue Protection staff are reminded of the seriousness of this issue.
"]
Think  Create  Do
The 'Fares Fair campaign has gone live in key stations and routes and is being rolled out network-wide this spring. Social media, Staff comms, station and on train posters were created and seasonal updates are planned.