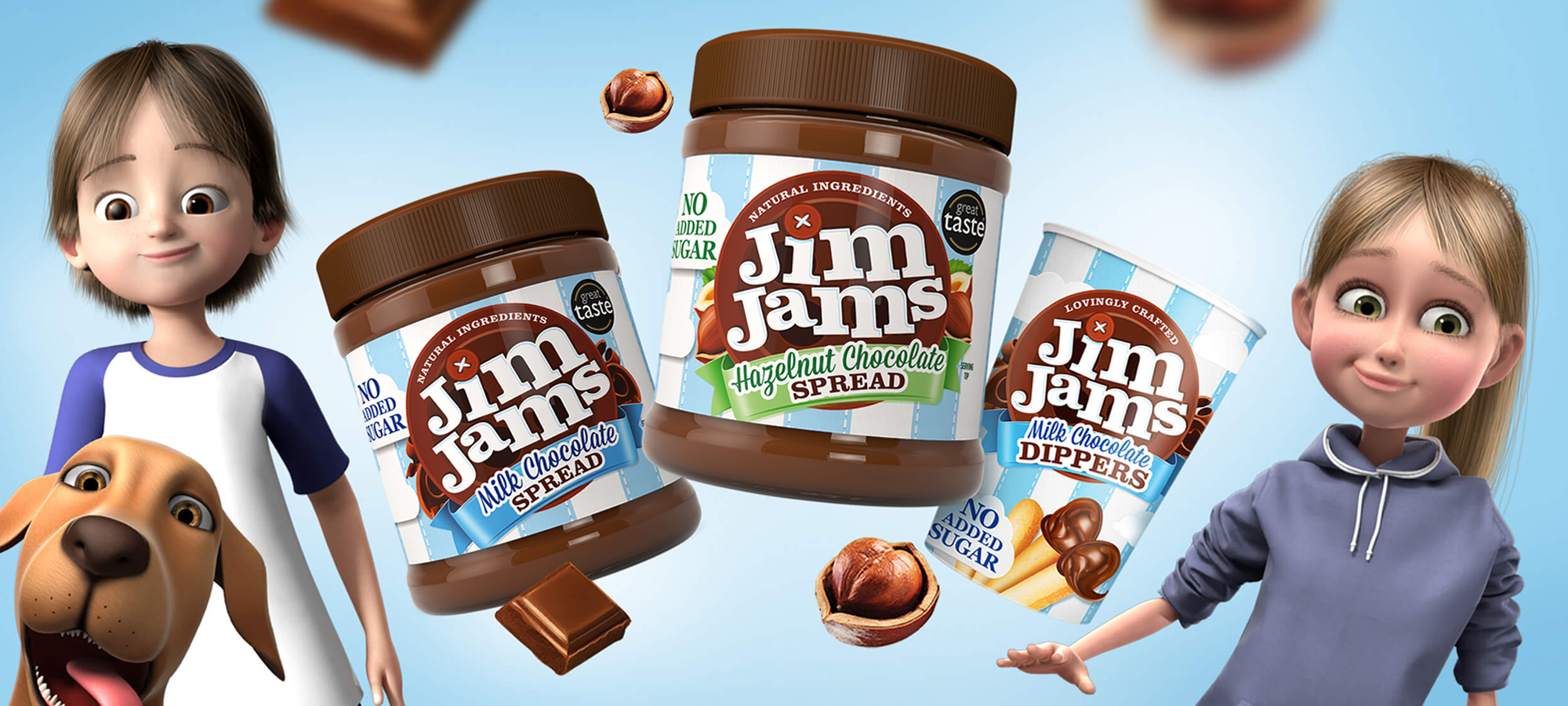 Think  Create  Do
How do you bring a brand to life?
Jim Jams founder Kevin Bath turned to Guerilla to create a campaign that would differentiate his brand and build a real story behind it. We brainstormed ideas around his kitchen table and used the inspiration behind the brand – the Bath family themselves as a way of delivering the core proposition whilst telling the brand story.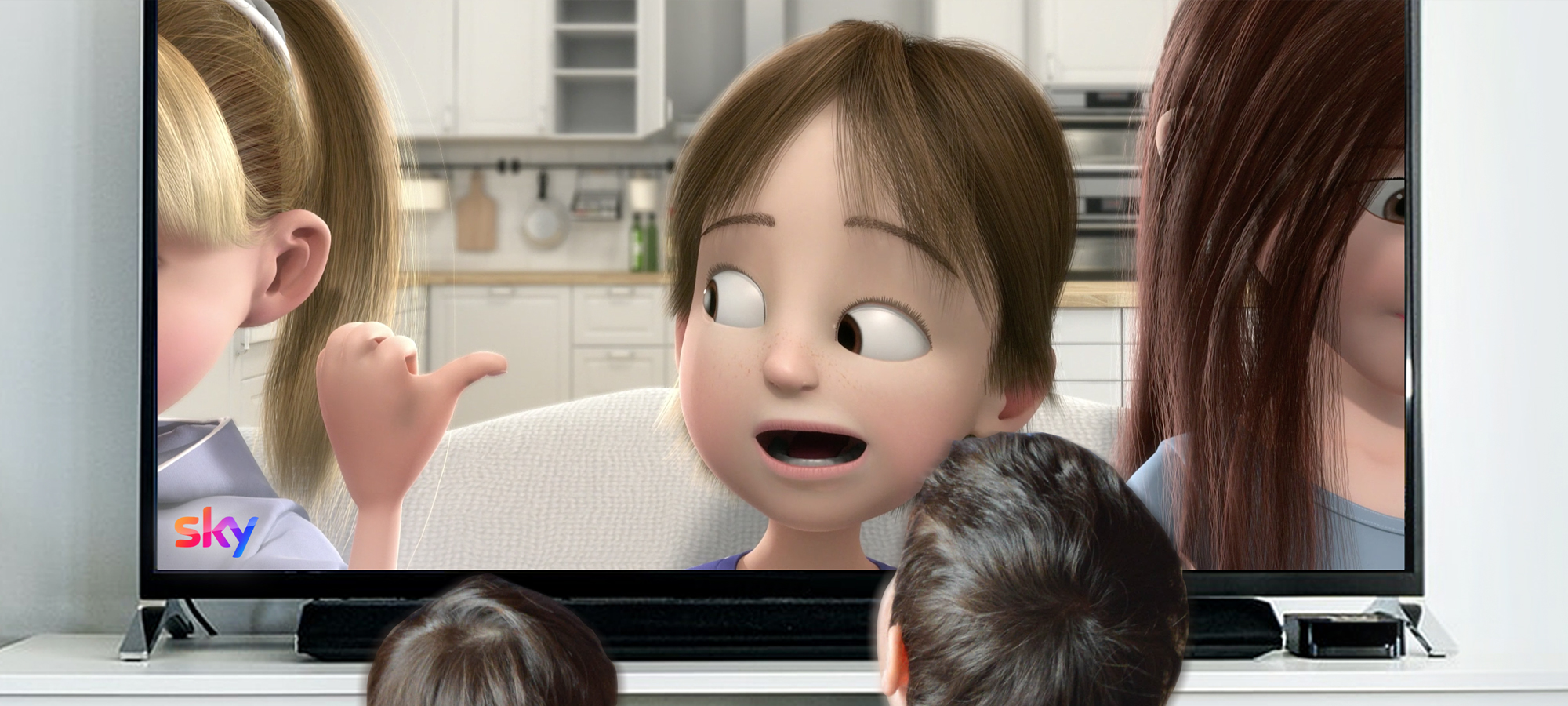 Think  Create Do
With our skillful 3D modellers and animators, we bought the family to life including the family pet pooch Blue. A TV campaign, supported by geo targeted social media featuring the core brand differentials of no added sugar and all natural ingredients and of course, it's irresistible taste!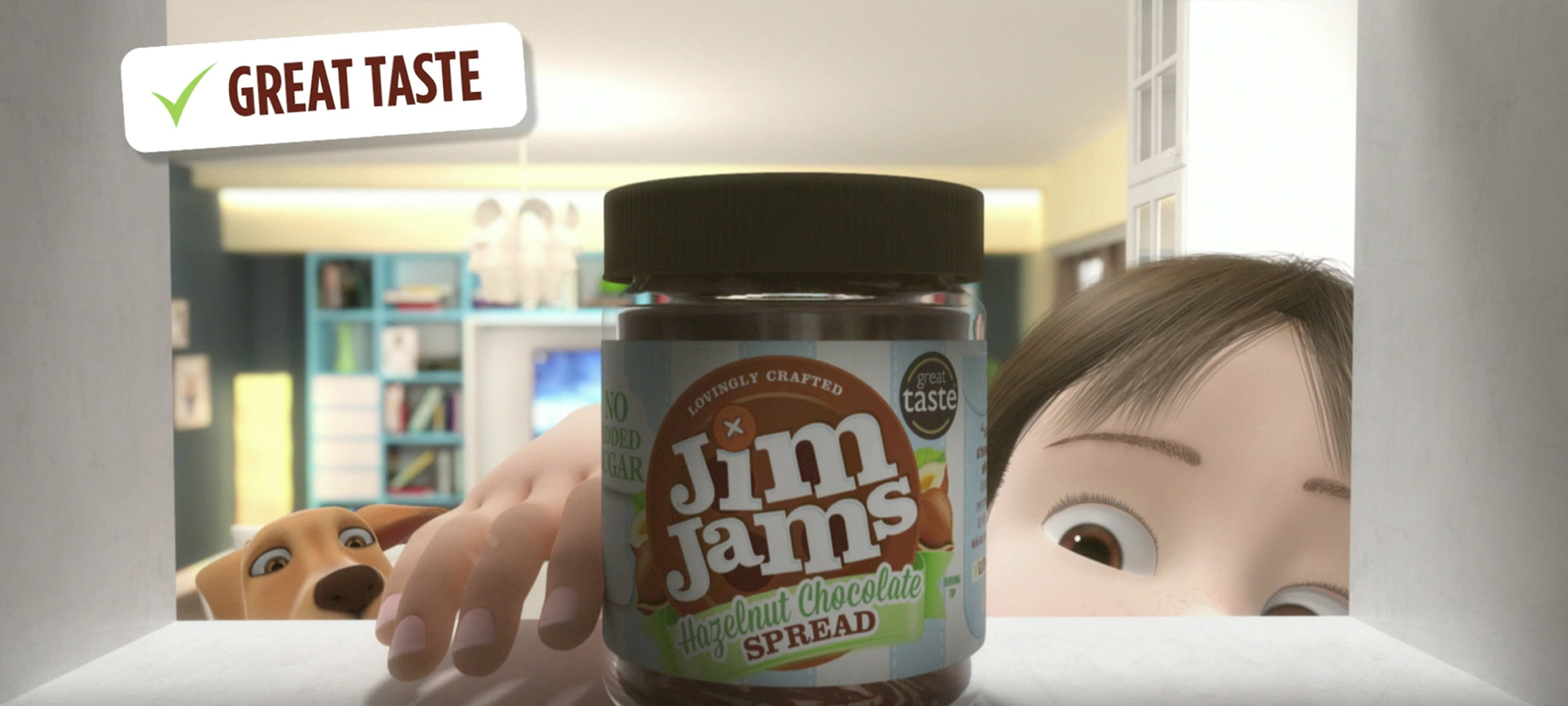 Think  Create  Do
The Ad aired on family Sky channels across the autumn and spiked a sales surge as well as increased interest from the major grocery multiples. Social media campaigns on Facebook and Instagram grew brand engagement with cut-downs of the ads and mini-stories featuring the family.