One thing that has become increasingly important in the Covid -19 'new normal' world is flexibility.
Businesses need to be able to adapt quickly to changing customer needs and expectations as well as challenging social distancing issues in the workplace. The businesses that are growing and thriving are those that have been flexible and adaptable. We are pleased to have been able to help some of our clients adapt and evolve across the last few months.
Public transport has been challenged by the pandemic and operators are innovating in order to bring the general public back on board safely. A great example of this is about to be launched by Northern. Smart flexi tickets have been developed to reflect changing working patterns and customer demand. These new flexible season tickets are available on Northern's Smart card and can be pre-loaded online minimising person to person contact. The rail industry has been especially hard hit by the pandemic with falling demand and the need to keep running in the dark days of Spring to enable essential workers including NHS staff to get to and from work. For an industry with a historically inflexible infrastructure and practices change has been fast and the travelling public should begin to feel confident that getting back on board is now as safe as possible.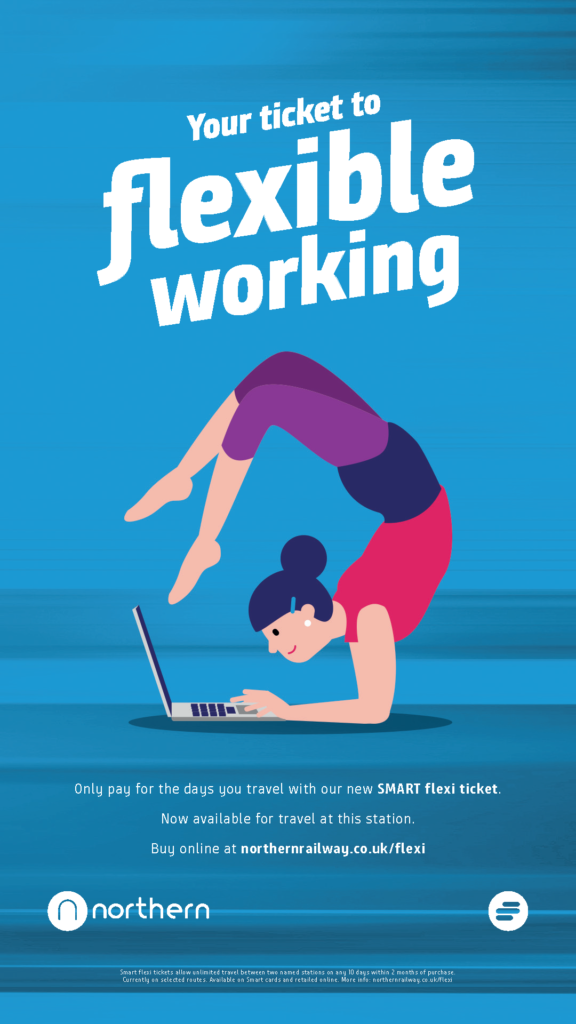 As an agency we have also had to be flexible, in some cases working at breakneck speed to deliver emergency communications campaigns and in others being patient as approvals take longer and Clients adapt to using Teams, Zoom, Hangouts or Skype (other video conferencing systems are available).
Guerilla Creative has been around for 20 years and for us it's been a process of perpetual change as we adapt to the needs of Clients and changes to the creative landscape. Now we have evolved into a virtual agency with most of the team working from home and enjoying the time saved not commuting. We get together regularly to generate ideas and share thoughts and that time works well as its focussed and different to the norm.
Creativity and creative thinking is key to being flexible. If you would like the Guerilla Creative perspective on your next campaign or communications task just give us a call or drop us an email.