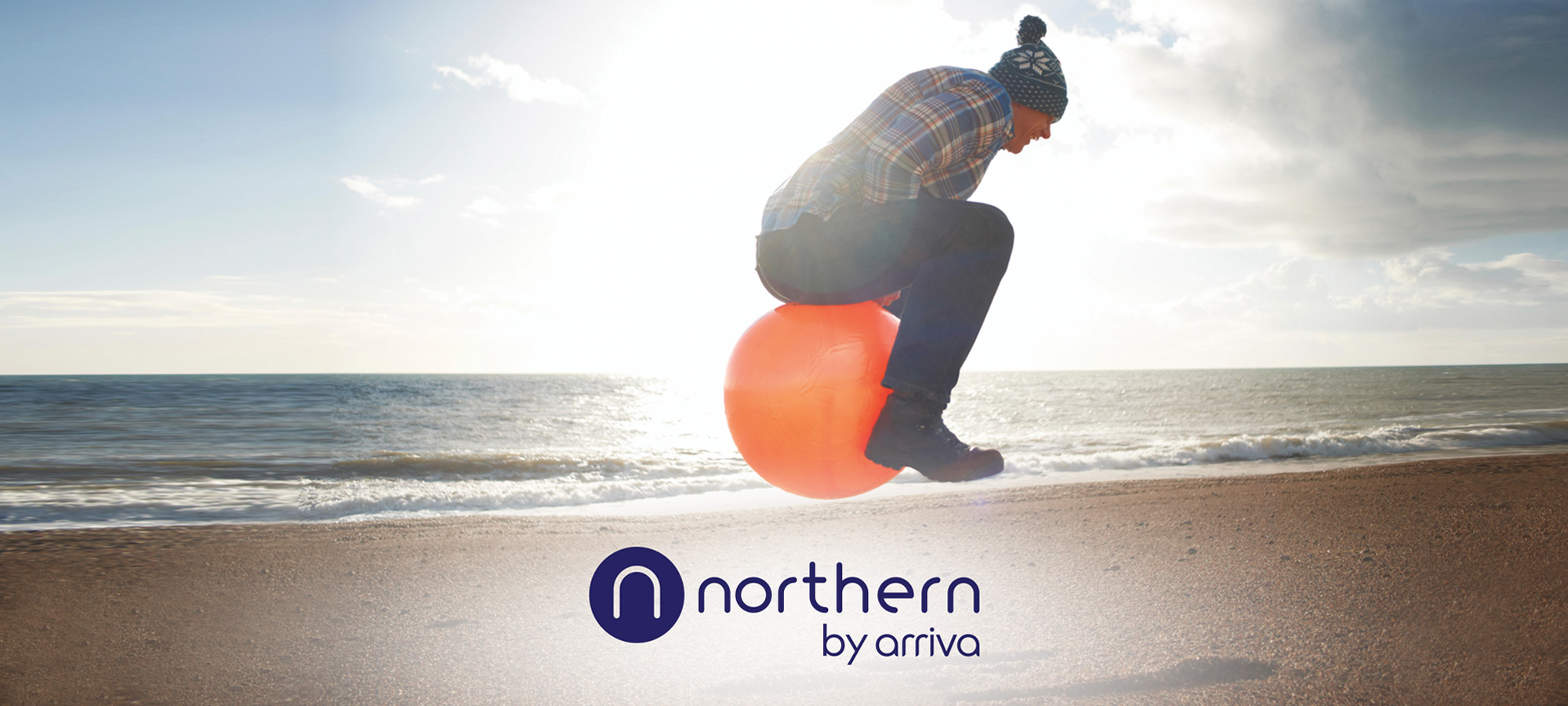 Think  Create  Do
Guerilla were challenged to evolve a brand campaign that showcased the spirit of the North combining reasons to travel with the means to get there.
The key insight is that WE ARE all in it together. We are pioneering, energetic, trail blazers, we are savvy shoppers, we are family WE ARE Northern and we love all that that means.
The Guerilla thinking we added was to tie the sentiment of the brand ad to stronger CTAs which immediately have ROI impact.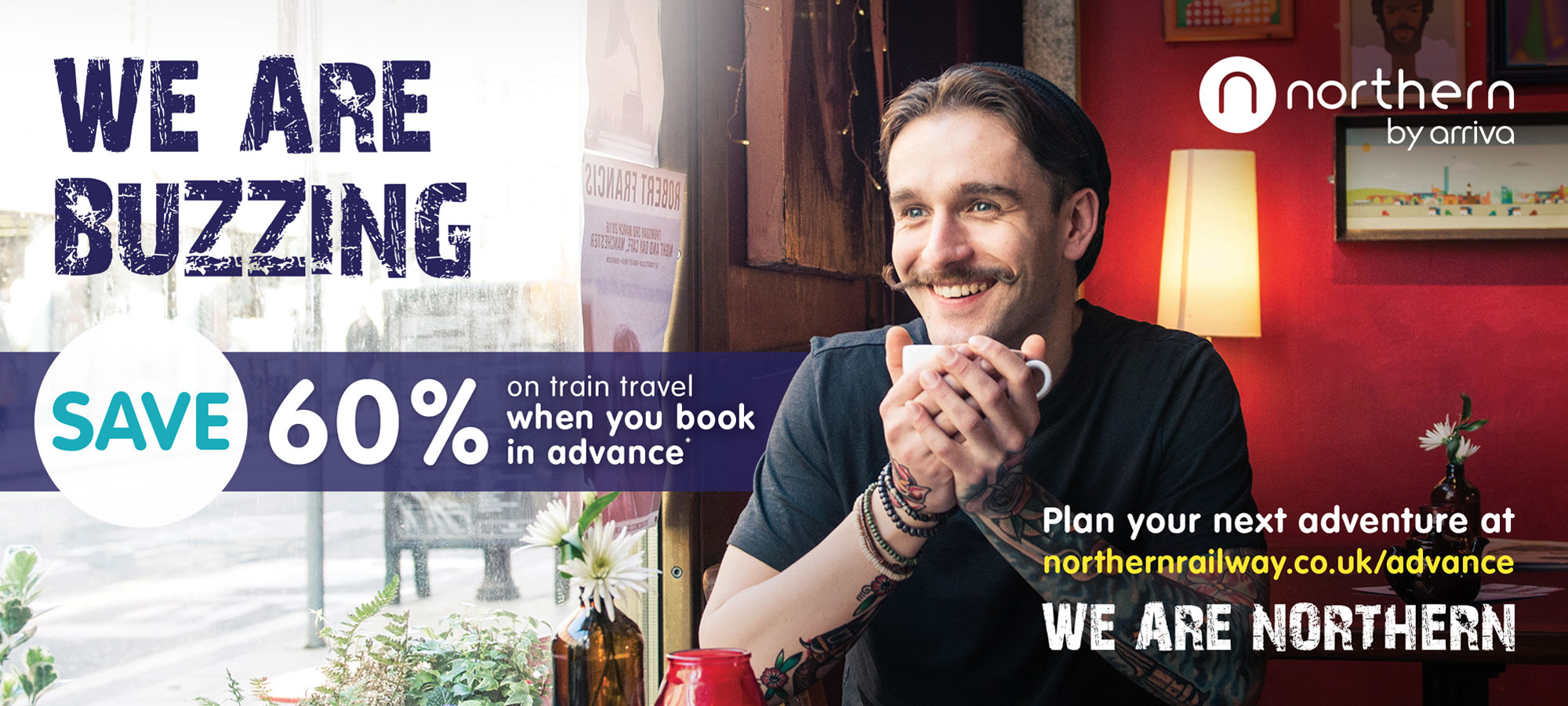 Think  Create Do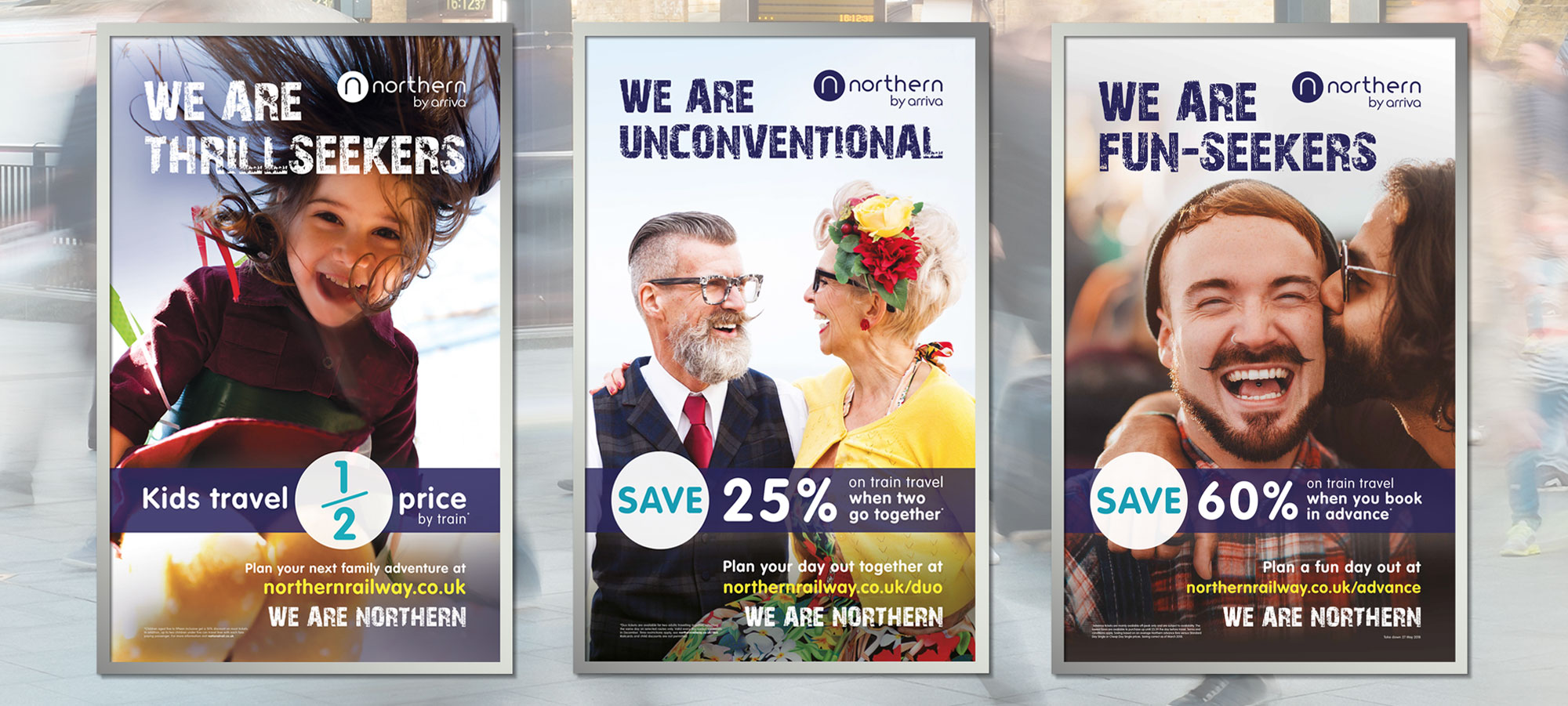 Think  Create  Do
The campaign is into its third year creating consistent ROI against a background of substantial changes to Northern infrastructure and services.
The Guerilla team have delivered over 1,000 separate elements, including OOH, digital, social media, films, radio, email and live experiential. All delivered on time, on budget and with a smile.