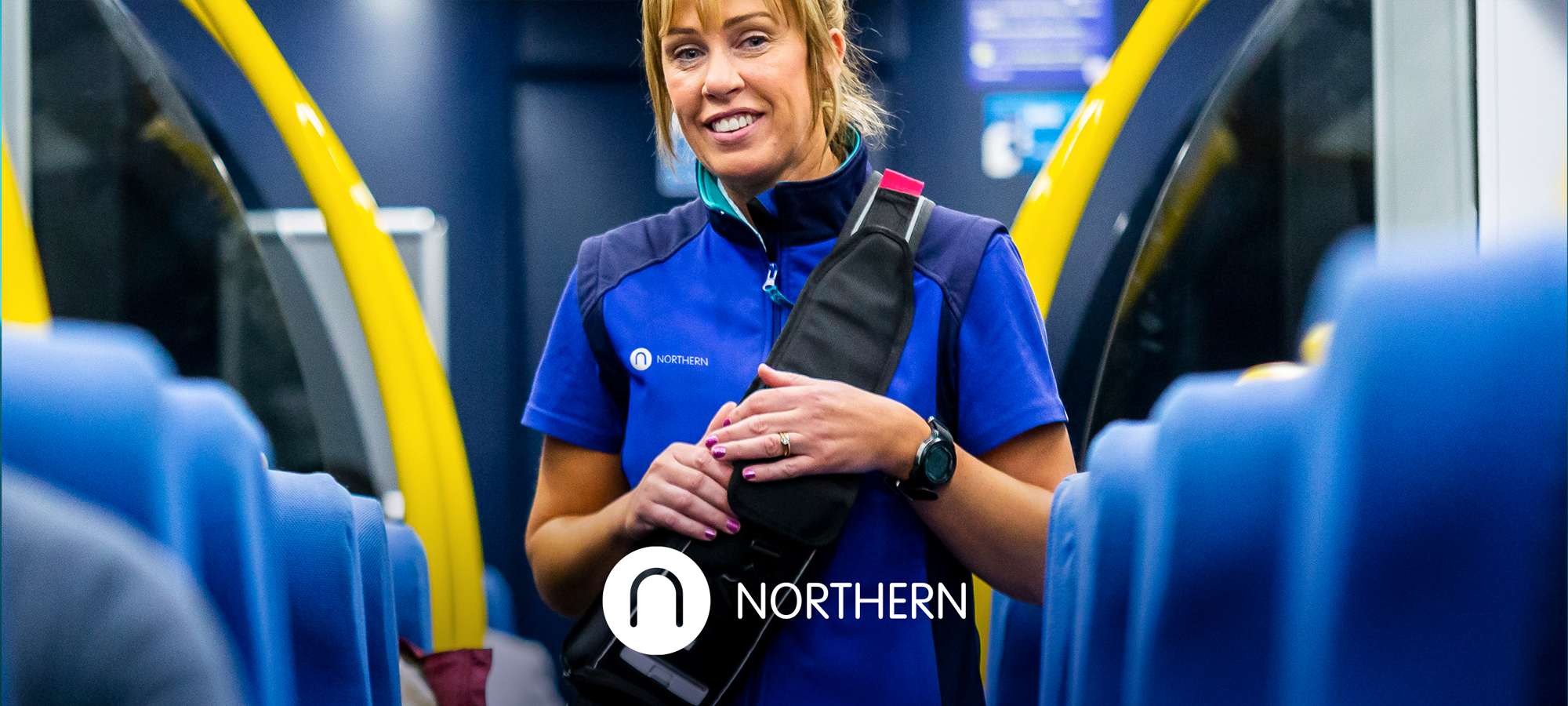 Think  Create  Do
When Northern appointed Guerilla to create a campaign to tackle fare evasion across its network at a difficult time for public transport, we knew that we had to base our approach on understanding the different types of rail traveller and why they might, on occasion, travel without a valid ticket. We interviewed and held workshops with front line Revenue Protection teams to build a picture of the types of people likely to fare evade & used this information as well as previous experience to build a customer-type spectrum.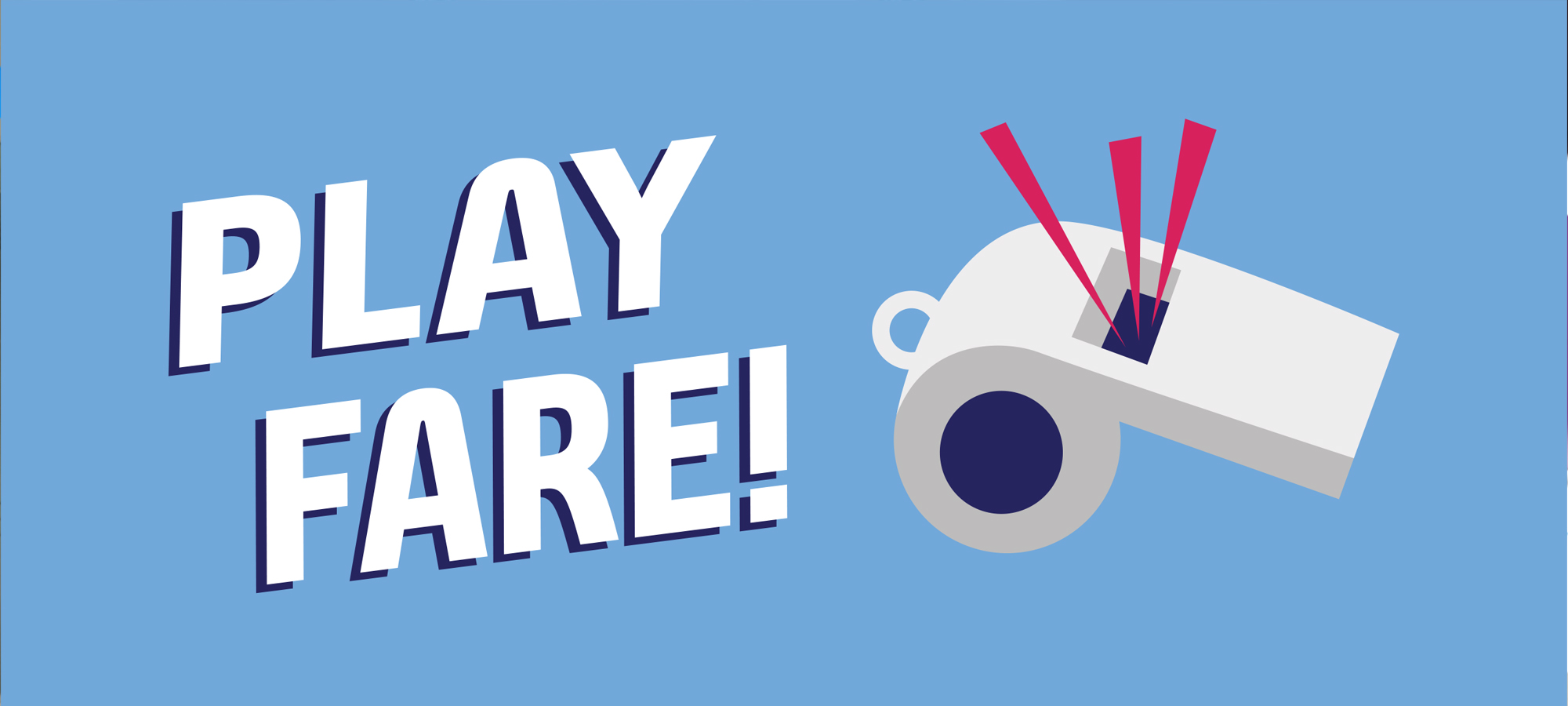 Think  Create Do
Our creative strategy was to develop a strong, simple campaign which tonally adjusted depending on the audience and location within the rail journey; softer educational reminders and help to buy messaging online, on social media and at ticket office, moving to harder messaging on platform and on train.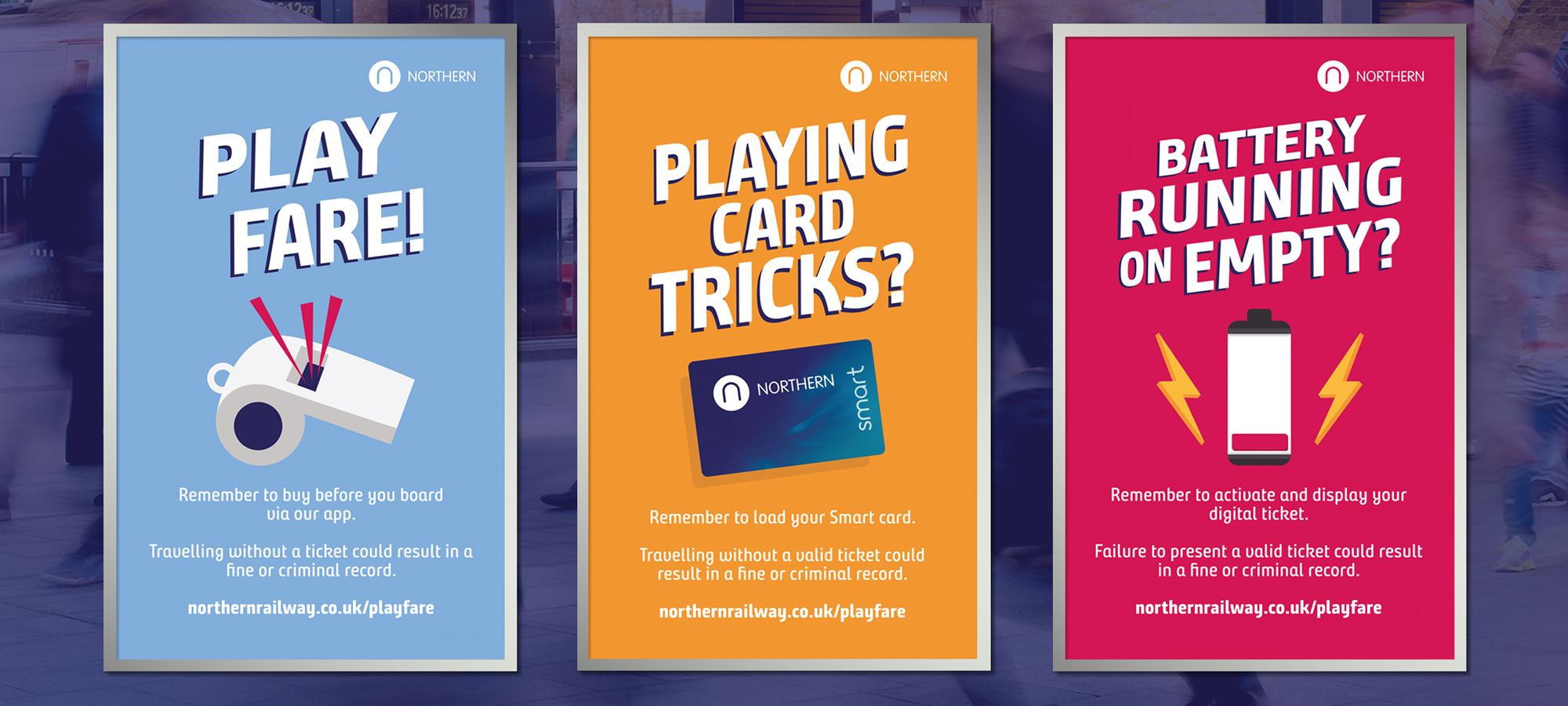 Think  Create  Do
The resulting 'Play fare' campaign has gone live in key ticketless travel hotspot stations and routes and is being rolled out network-wide this summer. Social media, Google Display, staff comms, station and on train posters were created and seasonal updates are planned.